About Barnstaple and District Angling Association
Our club was formed  on July 15th 1941. The first meeting was  held at Rackenford House, Boutport Street, Barnstaple.
The original founder members'  were  Dr. Richard Harper (President)  a well known GP in the town at the time who was  known for his good works in  assisting the health and well being of the town's poor . The Harper Ward at our local hospital was named  after him.  Chairman was H.S. Joyce. A  local bank manager and author of several fishing books.  'By Field & Stream' , 'Holiday Trout Fishing' and  'A Trout Anglers Notebook',  plus many articles in  'Game & Gun' and  'The Fishing Gazette' .
Further founder members of the committee  were Vice President's  Dr. HC Jonas and Mr  Eric Taverner.  Secretary Mr  R. W. Hunt, Treasurer Mr  J. Dick. The committee were Mr W. Thomas, Mr  C. Cockram , Mr J. Trapnell, Mr W . Beer, Mr  H . Guillaume and Mr G.Gale.    The club's auditor was Mr  W.Thomas.
The club's President's over the years have been,, Dr. R. Harper 1941-1965.  John Pitts -Tucker 1966-1972,  Dr. T.G. Barlow  as joint with  John Pitts -Tucker until 1981. Dr. T.G. Barlow 1982-1984. Dr. A.J.B. Edwards 1985- 1995. J.Penny  1996-1998. M. Oerton 1999 to present day.
Life Membership had been awarded in the late 80's  to  Mr & Mrs Wray for their sterling work on all matters relating to help run the club.
The aims of the club were, "To promote interest in all forms of fishing , especially amongst the youth", "To acquire the rights of  fishing  waters " and "Generally to promote the interest of it's  members".  These aims are still followed today.
Club's  fishing waters
Following these aims  the club acquired the rights to fish our Newbridge waters , which the committee and members were able to purchase outright  on the 11th August 1963 . The ownership of the beat remains in our club today.
At this time a section of the river Yeo was rented for members,  Sadly, due to  housing developments  and  fish farming, the river declined, so the beat  was relinquished by the  club .
Coarse fishing .
In the 1960's, the club had the lease  for  'Lake Pond' .  In those days junior competitions  were run with near 20  or so very keen  youngsters s turning up on a Saturday morning.  Prizes given by local tackle shops. The Wray family were instrumental in organising these matches  and were awarded life membership of the club for their hard work. The pond  at that time was  fished by many members  long before the increase in commercial waters, as it  is now. Sadly eventually the pond was sold, so the club lost the use of it.
The  club went on to rent a few more local ponds , Venn, Bestridge &and Chapleton . However, the one that stood out was  South Aller Lake acquired in the 70's which is still our coarse fishery to this day .
Times change, members pass away their names still engraved on the old club cups. These members  I personally remember as being the club stalwarts  and helped when I joined as a youngster .  Jim Penny,  Jim  and  Betty Parkin , Ron and  Nancy  Francis, Charlie Howard , Ernie Long,  Claude Pugsley,  Jack Castle , J Davey ,  Peter Woods, D. Slader, Taffy Slee, Jim Parkes, &  Des Cockram. There  were many more whose names escape me although I must mention my fishing companion over the years the late  Bob Keating, our then Vice President.
The Committee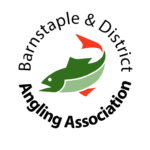 John Webber
john16webber@yahoo.co.uk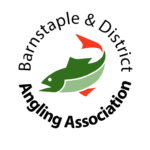 Sheridan Toms
tomsiesenior2s@yahoo.com
01598 710857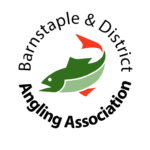 Jim Crawford
jim@jimcrawford.org.uk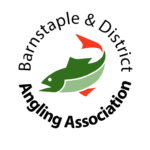 Colin Ashby
theswamp13@btinternet.com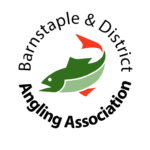 Don Hearn
donandgabi@hotmail.com
07779619042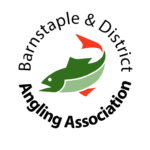 Alan Jump
alanjump@live.co.uk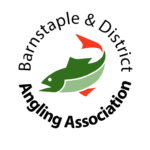 Andy Shaddick
01271 371631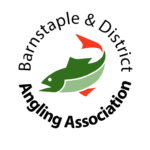 Andy Gratton
01271 371631
Get in touch
If you'd like to learn more about our club, membership or anything else, please get in touch.